WHO WE ARE
Our Background
Established in 2008 to manage the European procurement activities for the Edison Chouest Offshore family of companies, Marine Procurement Ltd (MPL) undertakes major buying activities for the ECO group including North American Shipbuilding, Estaleiro Navship, Bram Offshore, Tampa Ship, Gulf Ship, LAShip, as well as the Operations and Maintenance teams.
With expertise in engineering design, systems integration, project management, procurement and logistics, we work closely with our preferred suppliers to ensure successful delivery of equipment.
Procurement
Our Engineering and Procurement teams develop and procure major components, systems and equipment for new build projects including platform supply vessels, anchor handling tow and supply vessels, specialist vessels (research, survey, well stimulation, subsea construction, etc.) and more recently, passenger vessels.
We support ECO Operations and Maintenance by procuring spare parts, providing technical support and troubleshooting.
MPL launched our online sales portal in 2020 which provides ECO with direct purchasing access to our spare part suppliers. This expedites the ordering process and provides live order tracking.
Logistics
MPL manages the logistics process for the supply of capital equipment and spare parts from European suppliers.
We operate three warehouses in Europe (Netherlands, Norway and the UK), and these are used to consolidate spare parts shipments for delivery to ECO operations worldwide.
We also work with specialist freight forwarders to deliver complex capital equipment shipments to ECO shipyards and operations bases worldwide.
All shipments are tracked from collection to delivery and the status reported daily.
Engineering
MPL Engineering is involved with the entire life cycle of ECO vessels. From the initial tender, through to vessel construction, delivery and operations.
Their primary function is the specification and selection of main equipment for ECO vessels. During the bidding process for new builds and vessel conversions, MPL Engineering convert client requirements into equipment specifications. This allows MPL Procurement to request proposals from suppliers.
Following purchase, MPL Engineering work with ECO shipyards, ECO Engineering & suppliers on systems integration, as well as ensuring that equipment is delivered according to specification and in line with ECO requirements.
Once vessels are delivered, MPL is responsible for through life support of the delivered equipment, assisting with monitoring, troubleshooting and providing technical support.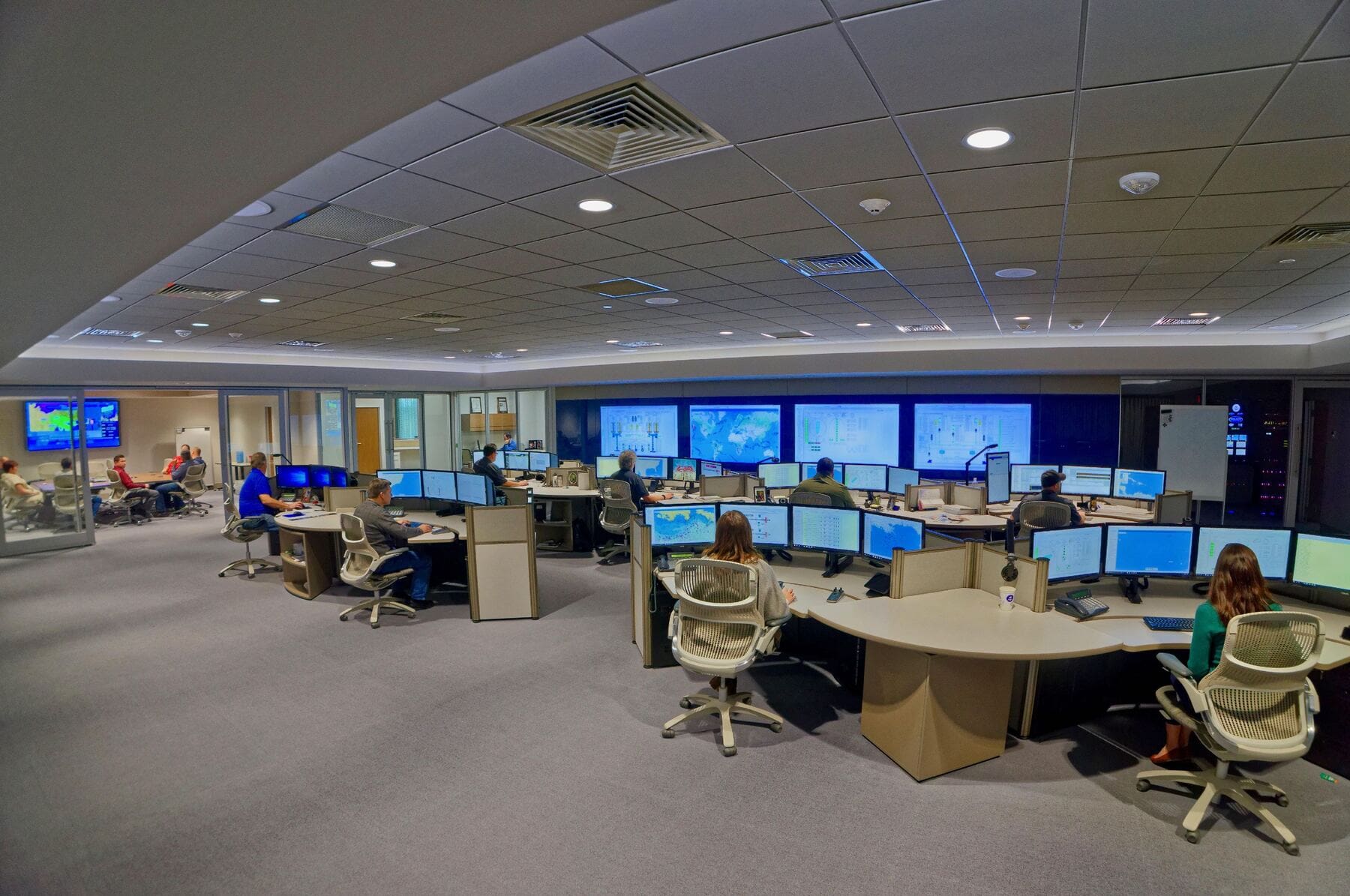 Located at ECO's corporate headquarters in Cut Off, Louisiana, the Remote Monitoring Center (RMC) sets Chouest apart with its unique ability to remotely monitor vessel and cargo movement throughout the fleet. The RMC was created through a collaboration between several ECO affiliates and allows for real-time monitoring of vessel systems. This information is used to highlight concerns, prevent failures and eliminate downtime.
Sustainability
MPL and ECO are consistent promoters of emission reduction technologies on our vessels. Several methods have been designed, tested and deployed on more than 30 ships. They provide significant reductions in fuel burn and greenhouse gas emissions (20 – 50%), with each modified vessel being equivalent to taking 650 cars off the road for an entire year!
We're also developing our first reduced emissions and emissions free vessels for the offshore wind market. These designs will utilise stored energy, alternative fuels and alternative power sources to drastically reduce or even eliminate their greenhouse gas emissions.
Renewables
We have recently entered the renewable energy sector, having been awarded contracts for the design, construction and operation of the first and second US Jones Act offshore wind Service Operations Vessels (SOV).
These vessels are currently being built at our in-house US shipyards and incorporate low emissions power generation, energy storage, power distribution and propulsion systems.
The bulk of the ECO fleet currently operates in the US, Guyana and Brazil, where we are a market leader in providing support to the offshore energy industry. Both the US and Brazil are projected to see huge growth in offshore renewables over the coming decades. To retain our place as a market leader, we intend to play a key role in this expanding industry and in 2023 have 5 vessels working in support of the two offshore wind farms under construction in the US.
ECO is well equipped for this endeavour due to our knowledge, skills and other assets, built up through decades of experience in the offshore industry.
Get in touch today
If you would like to speak with us about your company or product, please get in touch.